Sandwiches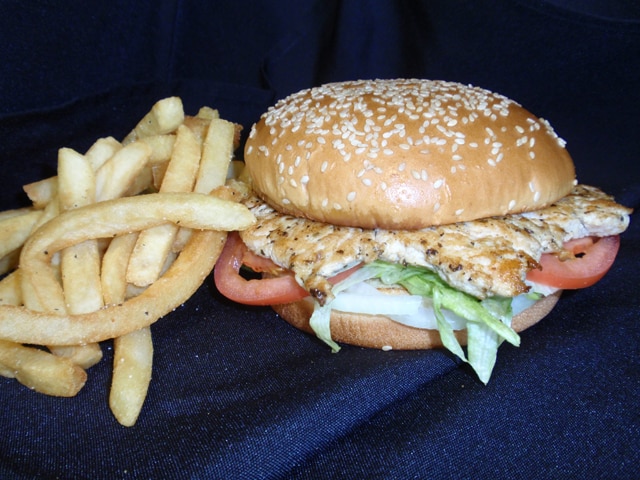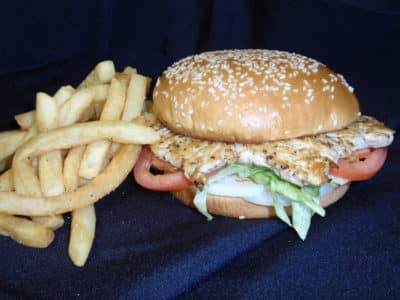 Grilled Chicken Breast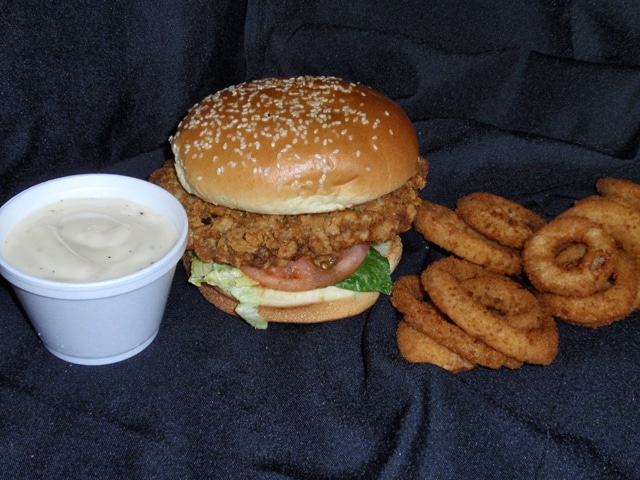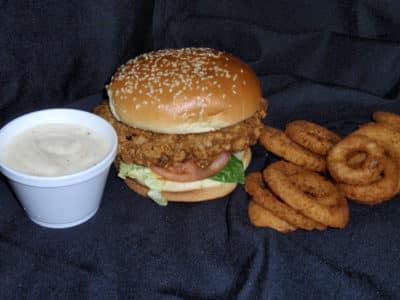 Chicken Fried Steak Sandwich
Fresh beef cutlet tenderized and battered fresh in our kitchen w/mayo, lettuce, and tomato on a toasted sesame seed bun.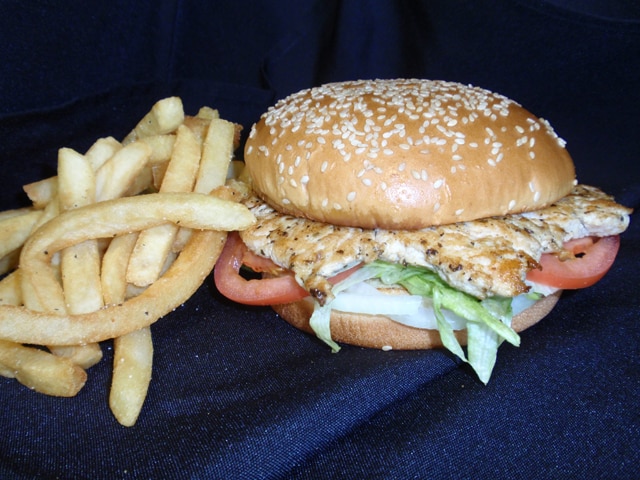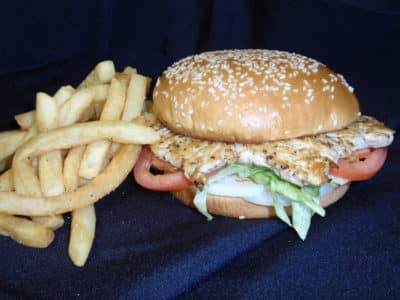 Grilled Chicken Breast
Butterfly chicken breast marinated in oils, oregano and lemon with a pinch of garlic, flame-broiled on a toasted sesame seed bun.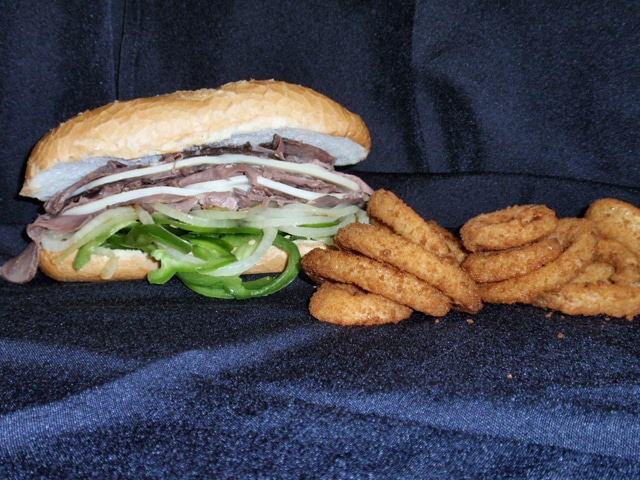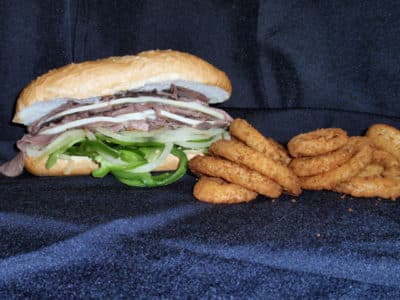 Philly Cheesesteak
Sirloin beef, grilled onions, and green peppers with melted provolone cheese, served on a toasted long hoagie bread.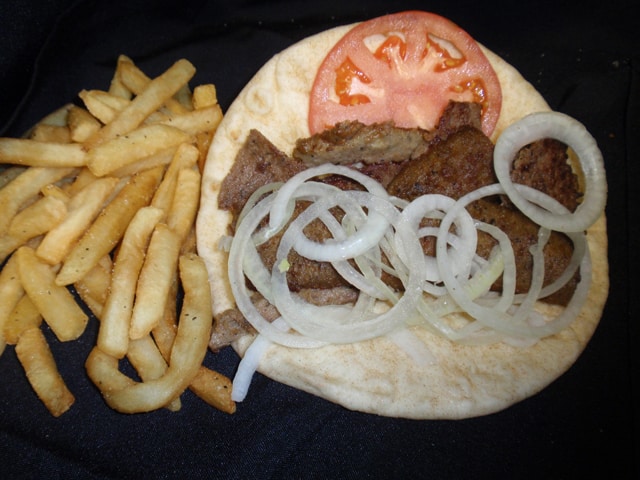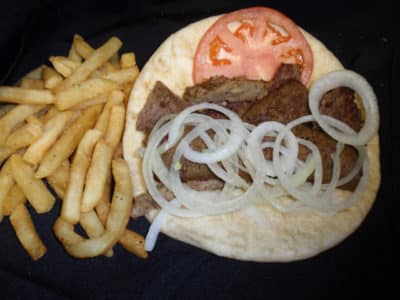 Gyro
Selected beef and lamb meats seasoned with zesty spices, thin sliced wtih onions, tomatoes, and a side of cucumber sauce served on warm pita bread.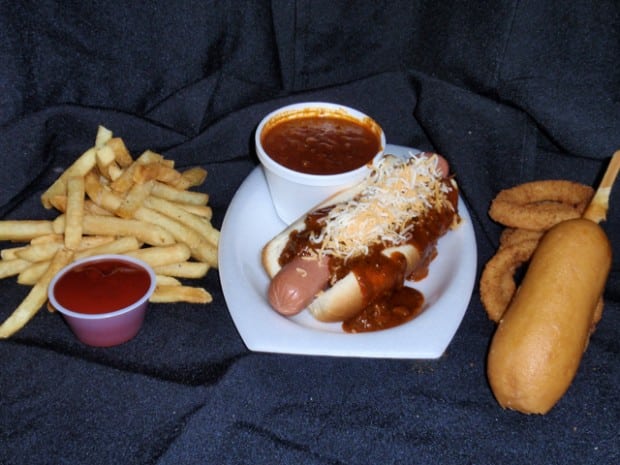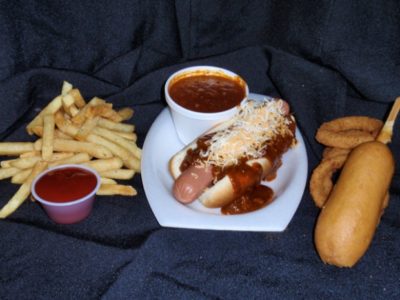 Chili Dog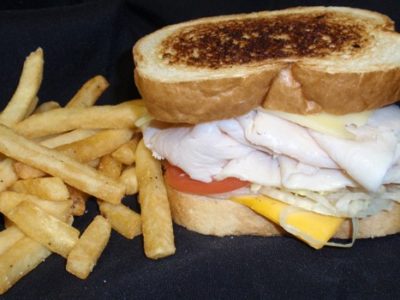 Golden Turkey (on garlic toast)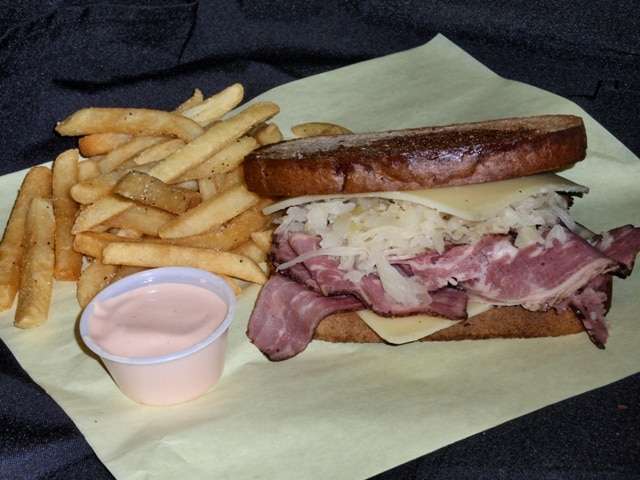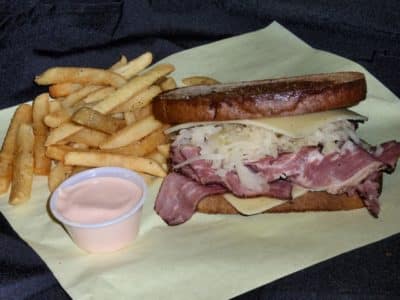 Reuben
Thin sliced pastrami and sauerkraut served between two pieces of big-eye real Swiss cheese and homemade thousand island dressing on toasted rye bread.