Combos with French Fries and Drink
Add tex size fries or onion rings and large soda for an additional charge. Our burgers are lean ground beef, flame-broiled to perfection, and topped with our homemade sauce on a toasted sesame seed bun.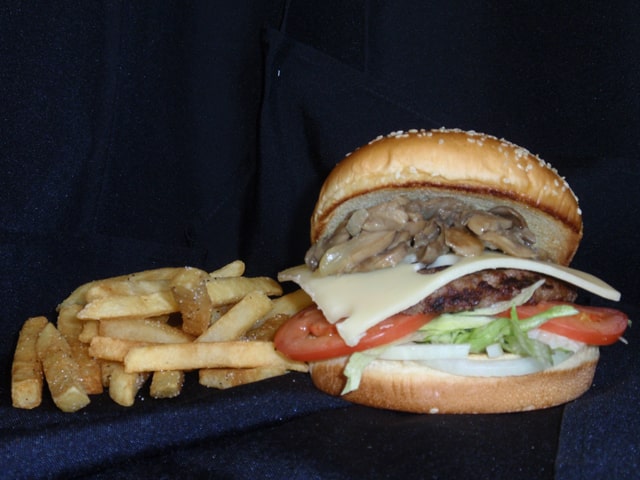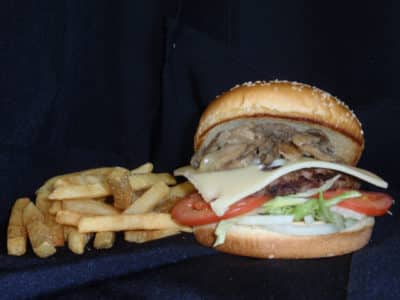 Mushroom Swiss Burger
A 1/3-lb. burger, topped with loads of mushrooms and swiss, on a toasted sesame seed bun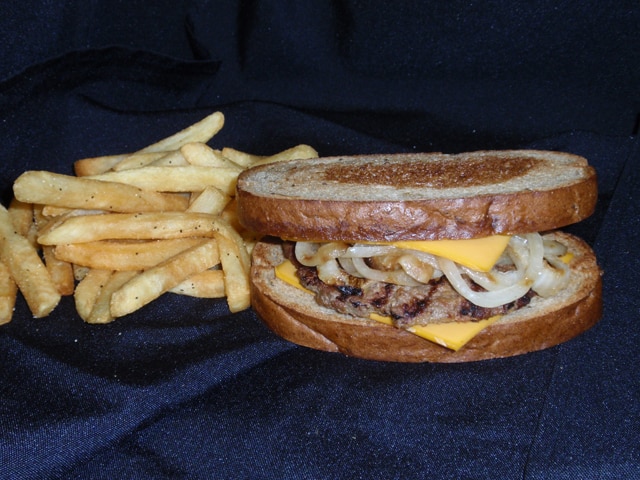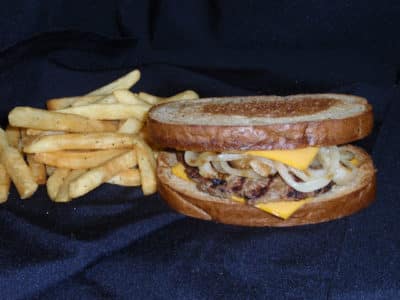 Patty Melt
1/4-lb. of fresh beef patty with grilled onions and two slices of American Cheese, all on toasted rye bread.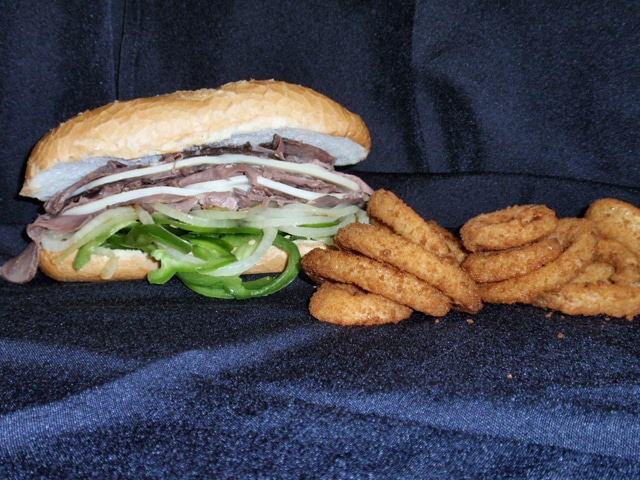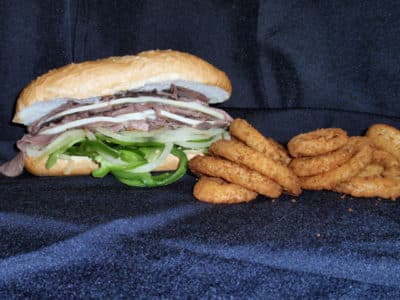 Philly Cheesesteak
Sirloin beef, grilled onions, and green peppers with melted provolone cheese, served on a toasted long hoagie bread.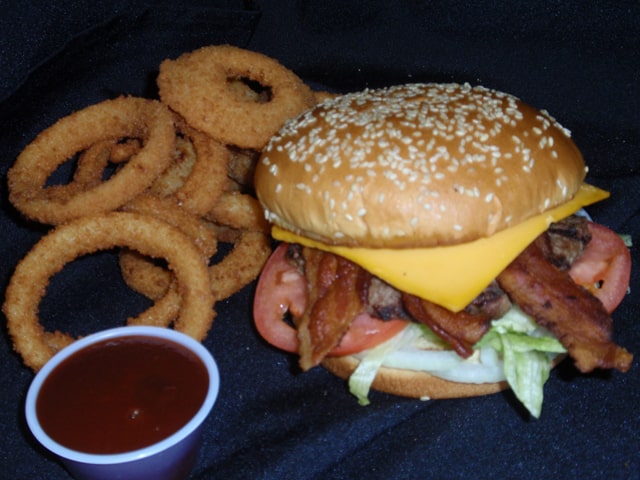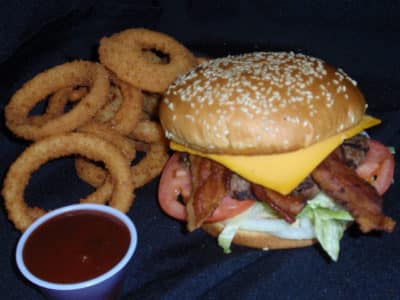 Western Bacon Cheeseburger
1/3lb. patty topped with crisp real bacon slices and covered w/melted America cheese. We finish this one off with two onion rings and Cattlemen's BBQ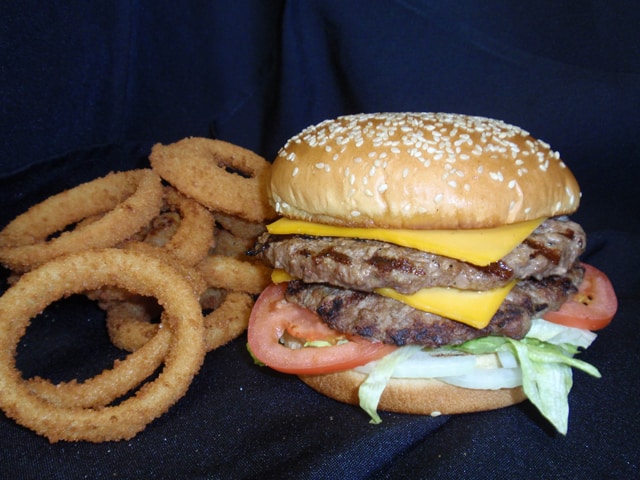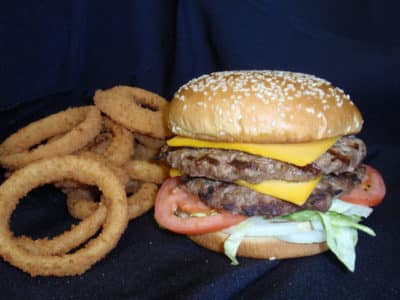 Double 1/4lb Cheeseburger
The belt buster – double meat, double cheese on a toasted sesame seed bun.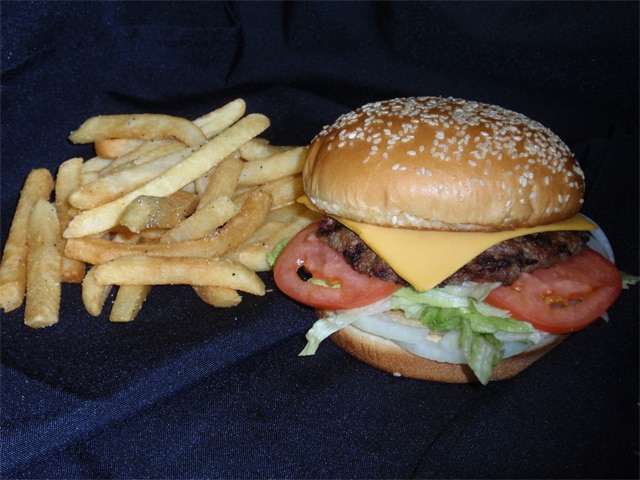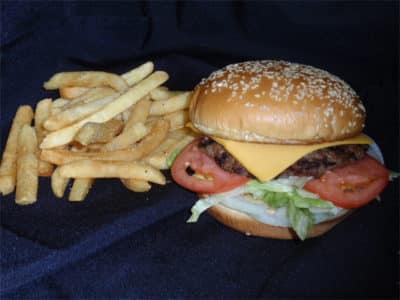 1/3-lb or 1/4-lb Cheeseburger
Comes in two sizes. Either way, we start with a fresh all beef patty, then flame-broil it to perfection w/melted American cheese.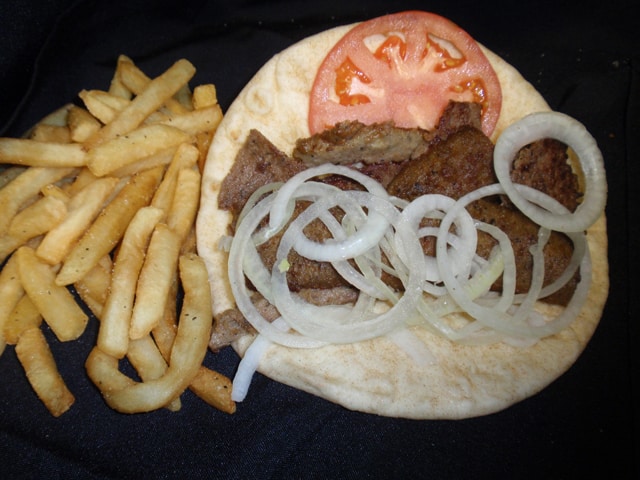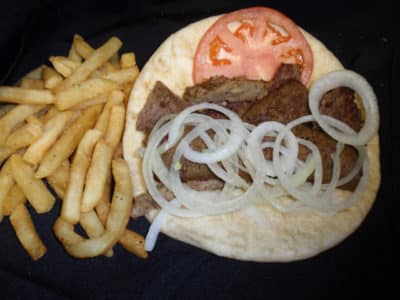 Gyro
Selected beef and lamb meats seasoned with zesty spices, thin sliced wtih onions, tomatoes, and a side of cucumber sauce served on warm pita bread.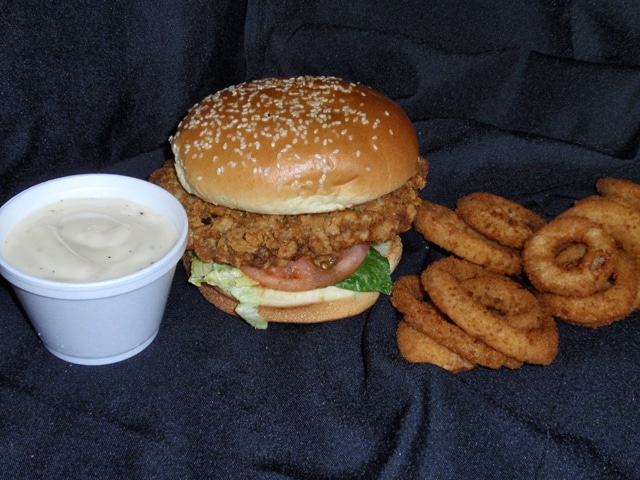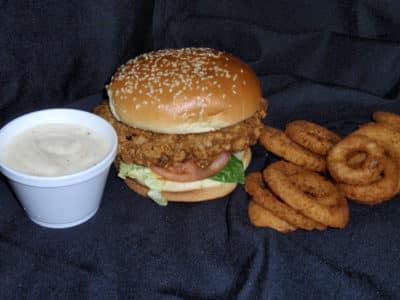 Chicken Fried Steak Sandwich
A fresh beef cutlet, tenderized and battered fresh in our kitchen with mayo, lettuce, and tomato on a toasted sesame seed bun.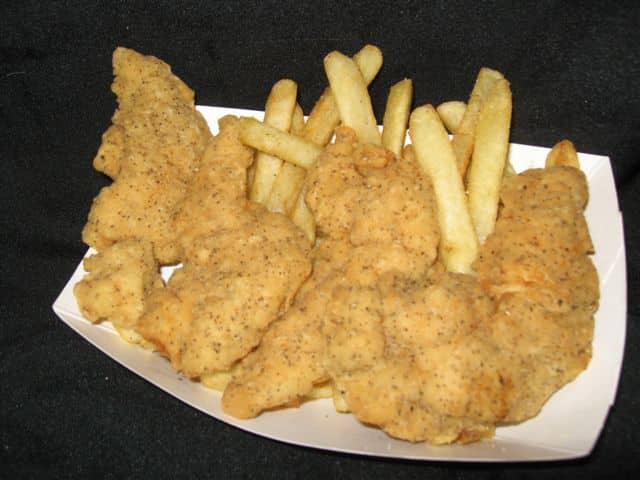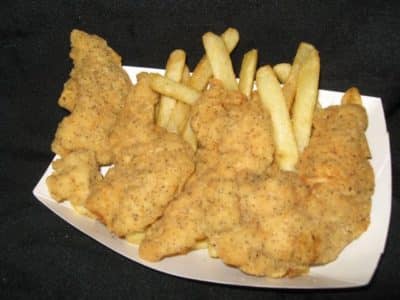 Chicken Tenders
Chicken tender breast strips, fried to perfection with your choice of dipping sauce or gravy.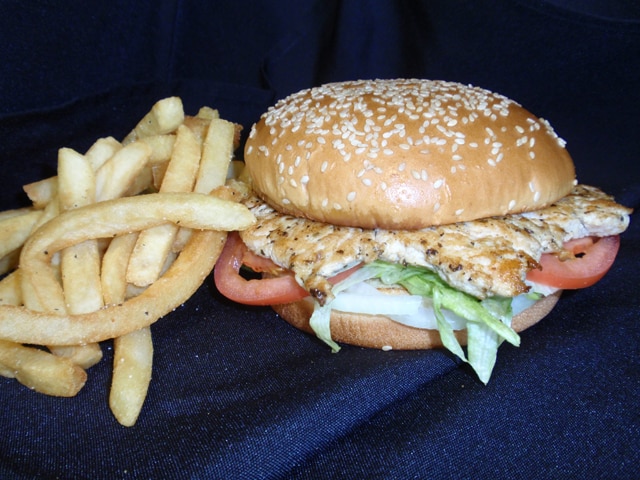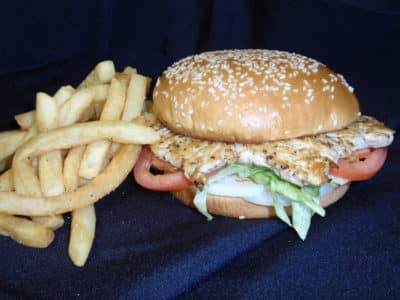 Grilled Chicken Breast
Butterfly chicken breast marinated in oils, oregano, and lemon with a pinch of garlic, flame-broiled on a toasted sesame seed bun.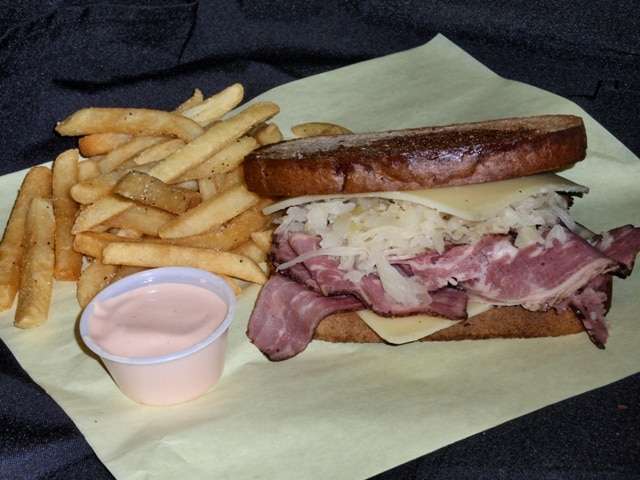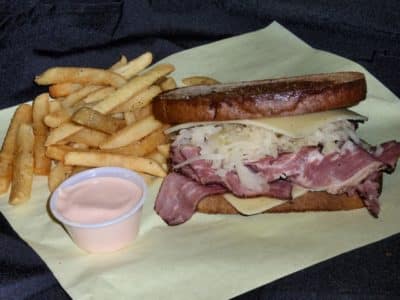 Reuben
Thin sliced pastrami and sauerkraut served between two pieces of big-eye real Swiss cheese and homemade thousand island dressing on toasted rye bread.