Burgers
Our burgers are lean ground beef, flame-broiled to perfection, and topped with our homemade sauce on a toasted sesame seed bun. Every burger comes with "home sauce" (a creamy mayonnaise and ketchup blend), lettuce, tomato, and onions.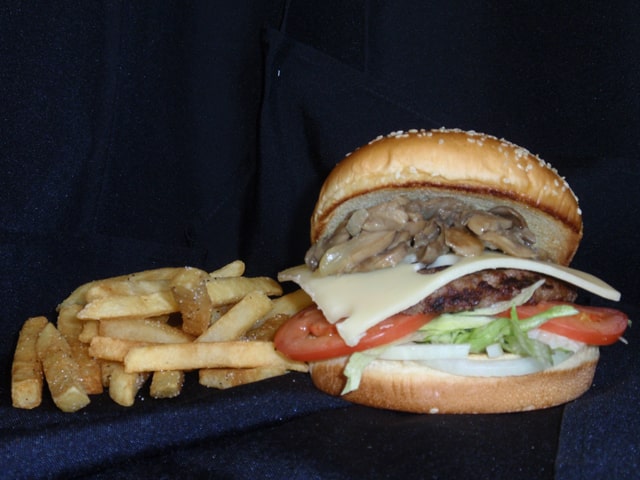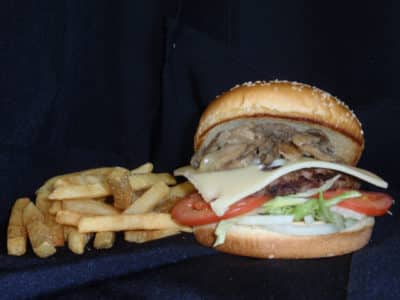 Mushroom Swiss Burger
A 1/3-lb. burger, topped with loads of mushrooms and swiss, on a toasted sesame seed bun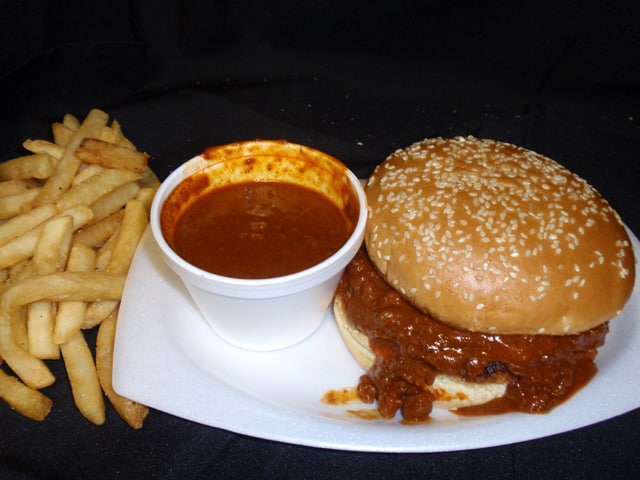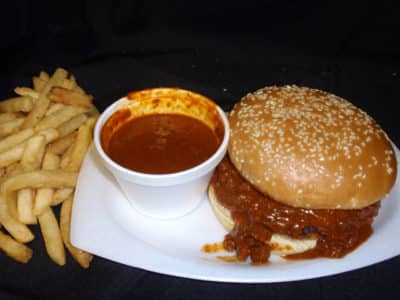 Chili Burger
Who hasn't had a taste of heaven? The chili burger is our cheeseburger with chili, simple as that.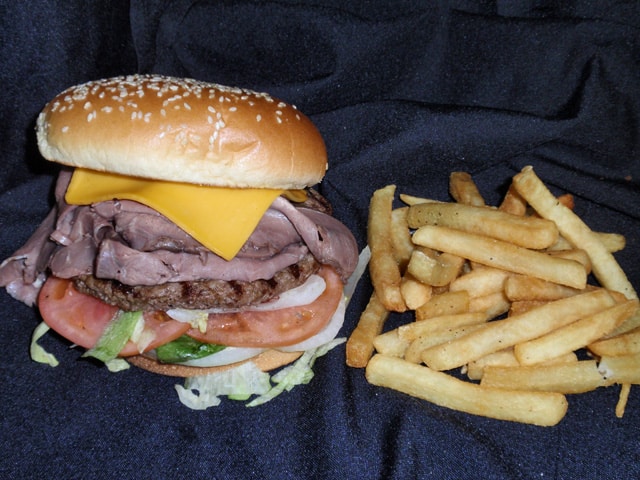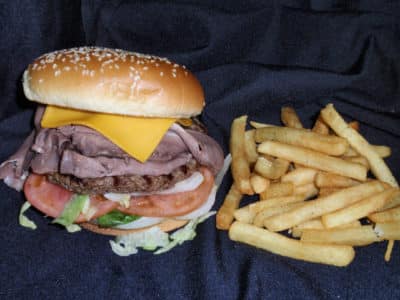 Tex Burger
The Tex Burger comes with 1/3-lb. of beef patty, wrapped up with pastrami on a toasted bun.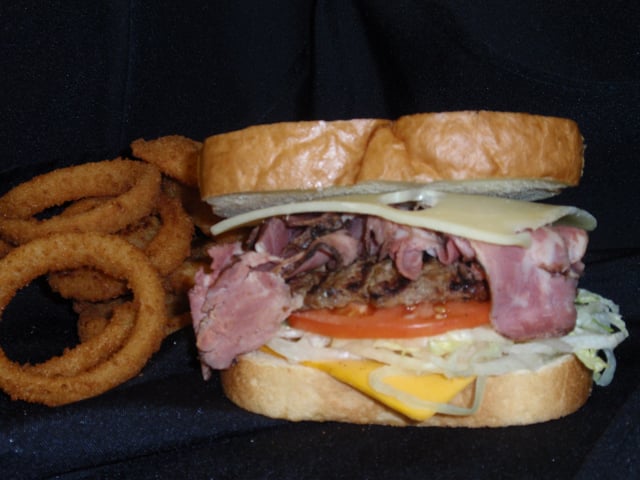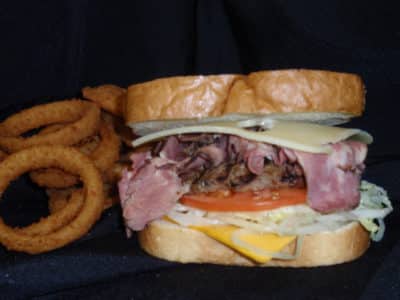 Golden Burger
Served with pastrami on garlic toast, the golden burger is delight for those looking for just a tad more flavor than on a typical burger.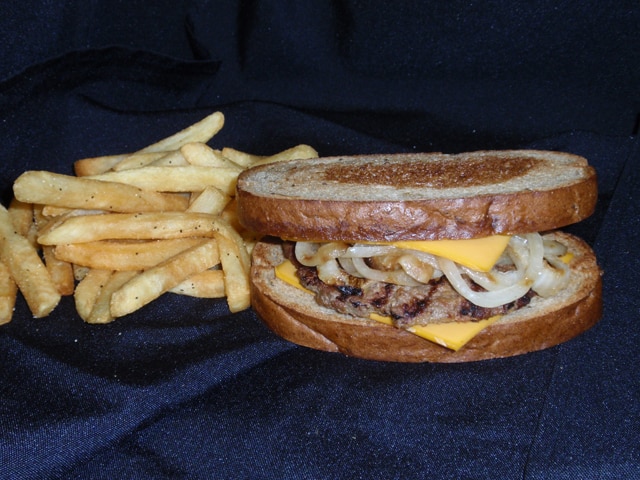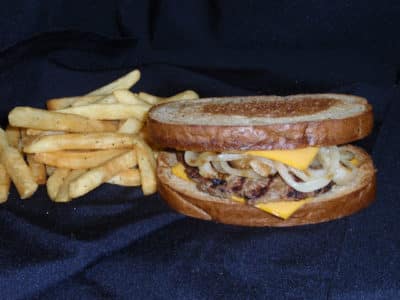 Patty Melt
1/4-lb. of fresh beef patty with grilled onions and two slices of American Cheese, all on toasted rye bread.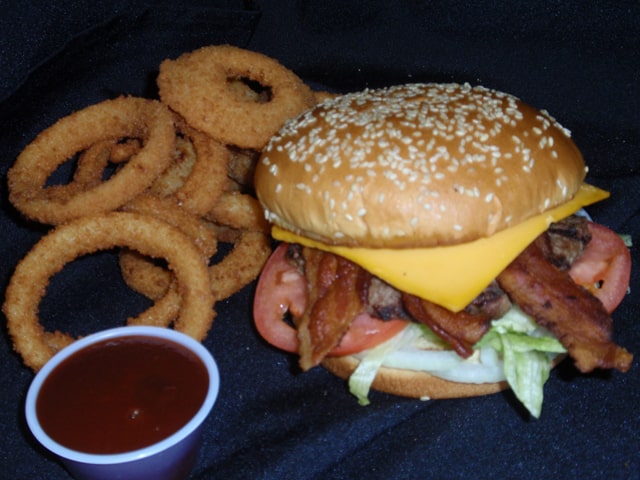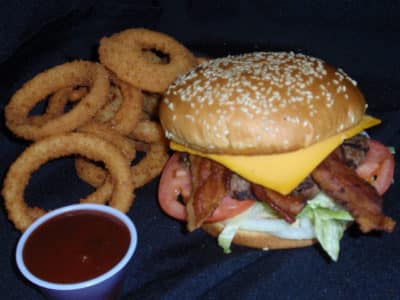 Western Bacon Cheeseburger
1/3lb. patty topped with crisp real bacon slices and covered w/melted America cheese. We finish this one off with two onion rings and Cattlemen's BBQ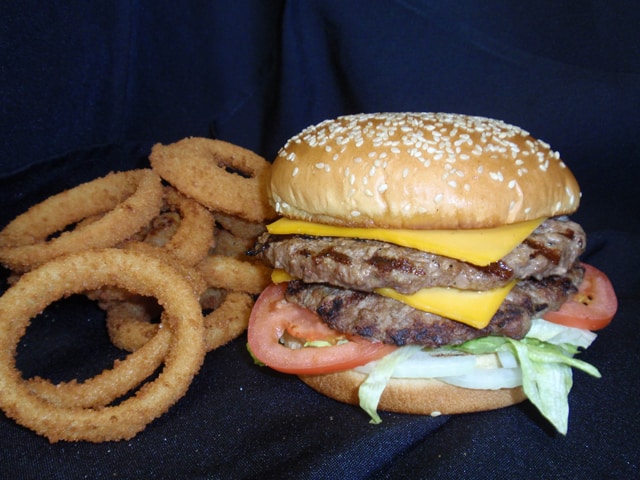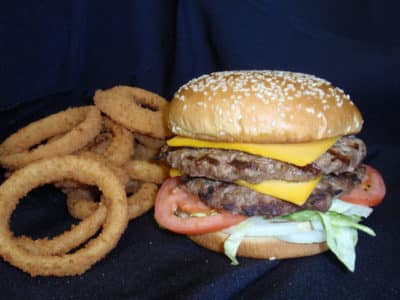 Double 1/4lb Cheeseburger
The belt buster – double meat, double cheese on a toasted sesame seed bun.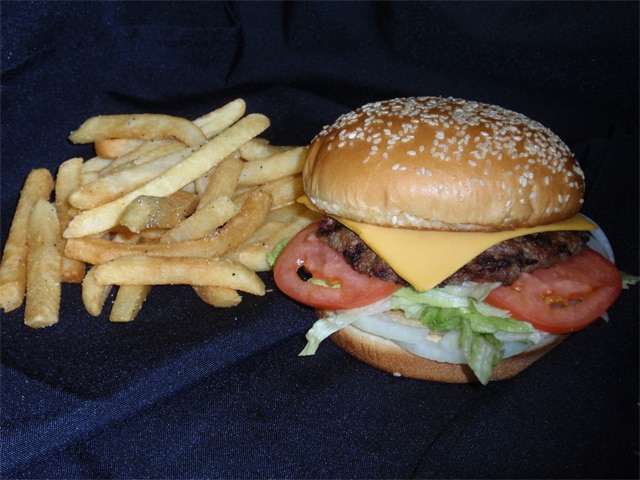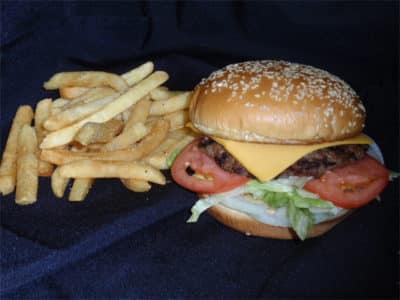 1/3-lb or 1/4-lb Cheeseburger
Comes in two sizes. Either way, we start with a fresh all beef patty, then flame-broil it to perfection w/melted American cheese.